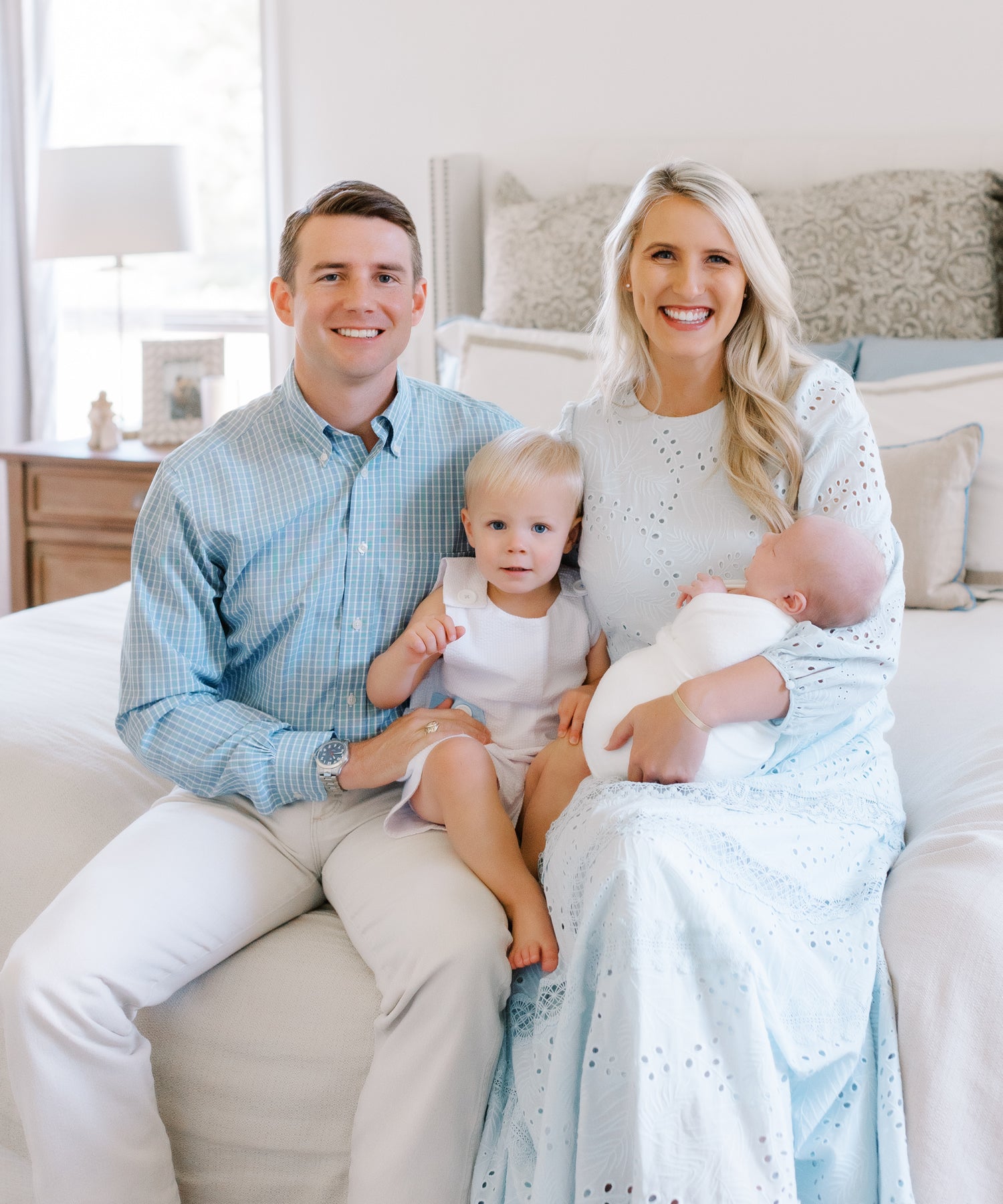 My name is Megan Maxwell and I'm a momma to 3 under 3! Connor James, Stafford John and Marlie Jay 🤍

I always LOVED the classic look of monograms & embroidery but couldn't find it on trendy and up to date clothes that I wanted my kiddos wearing! Us mommas worked way too hard to come up with names for our littles- and I was determined to show it off!

So in those middle of the night newborn feedings (anyone else with me?!) I started watching youtube videos on how to use an embroidery machine... and well the rest is history!
Maxwell Monogram's motto is "For The Good"- in every aspect that we touch- from our manufacturers to the college girls and momma's we hire, to praying over your kiddos names and writing devotionals that are included in your package- we want to make sure we are doing everything for the glory of God!
Romans 8:28- And we know that in all things God works for the good of those who love him, who have been called according to his purpose.